My strength is in initial concepts developed with the client. Then a careful progression of refinement, finally
 developing into the finished project. The 'design process' includes working with the client's agency, digital or offset Litho printers, web developers, copywriters, photographers and account directors to achieve 
the aims of the brief. The resume below (including thumbnail portfolios) is a career overview and covers the period 1976 - 2019. Contact: This email address is being protected from spambots. You need JavaScript enabled to view it.

Design education: Blackpool College of Art and Design 1973-76. Below: this features my final portfolio work from the summer of 1976 - as well as projects throughout the course. Locomoton 1 was my first freelance commission whilst at college (circa 1975).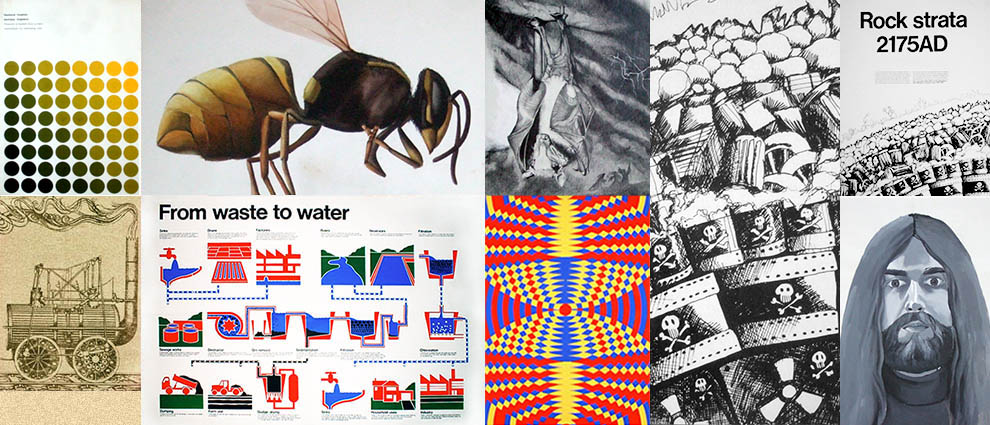 Employment History:






1976 - 1980 In house graphic designer. 
ELE Ltd. Hemel Hempstead, Herts, designing technical manuals, exhibition graphics and company
 sales publications. Also working as a freelance cartoonist producing Illustrations for a careers booklet for HMSO / Civil Service.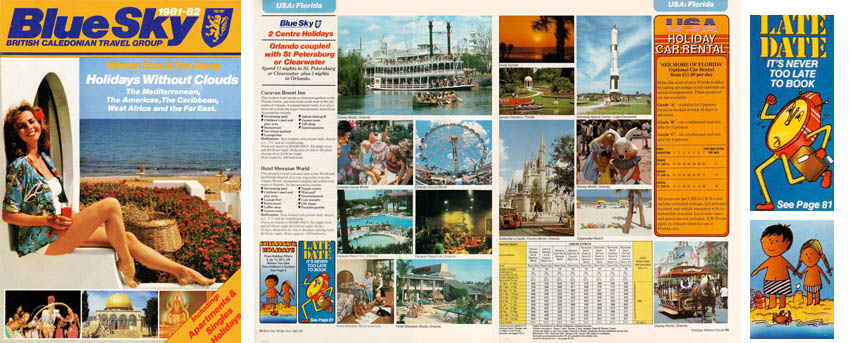 1980 - 1982. Art director, Sackville design, London. 
Responsible for the BLUE SKY Holidays account. Brochure design for summer / winter sun publications.
 Press advertising in liaison with Saatchi & Saatchi. Location cover shoots in Spain (front cover above) and location photography 
in Athens. Promoted to company director in the second year.



1982-1987. Design partnership 'Hieroglyphics' London. 
Working in film post production. Business sold in 1986 and expanded. I left the company in 1987.
 Partner and company director.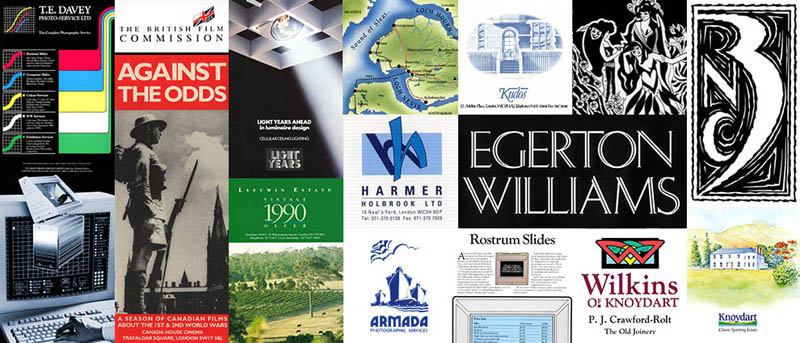 1987 - 1996. Freelance graphic designer, freelance art director. 
Film industry title sequences. Sales promotion and advertising print productions. Corporate identity for 
Knoydart peninsula sporting estate. Company identity design for the British Film Commission working 
with Sir Sidney Samuelson.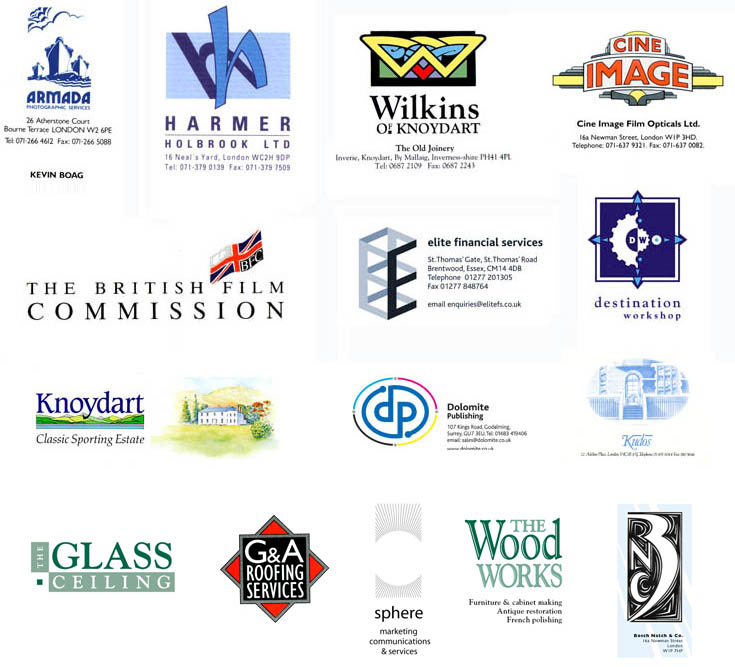 Between 1992 - 1995 I experienced periods of unemployment. I used this time to train and acquire
 new skills in desktop publishing.

1996 - 2000. Senior graphic designer at Cine image film Opticals.
 Designing title sequences. Setting up digital efx suite with Apple Macintosh workstations. Developed Interactive
 CD ROM multimedia.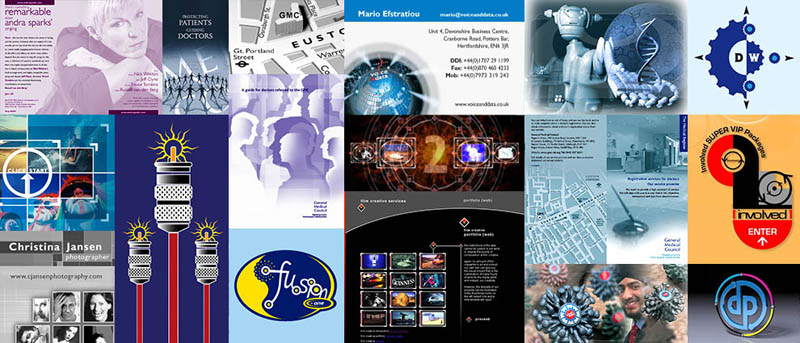 2000 - 2009. Freelance graphic designer.
 Working predominantly for the General Medical Council. Web design (html based, then proceeding to Joomla CMS in 2009).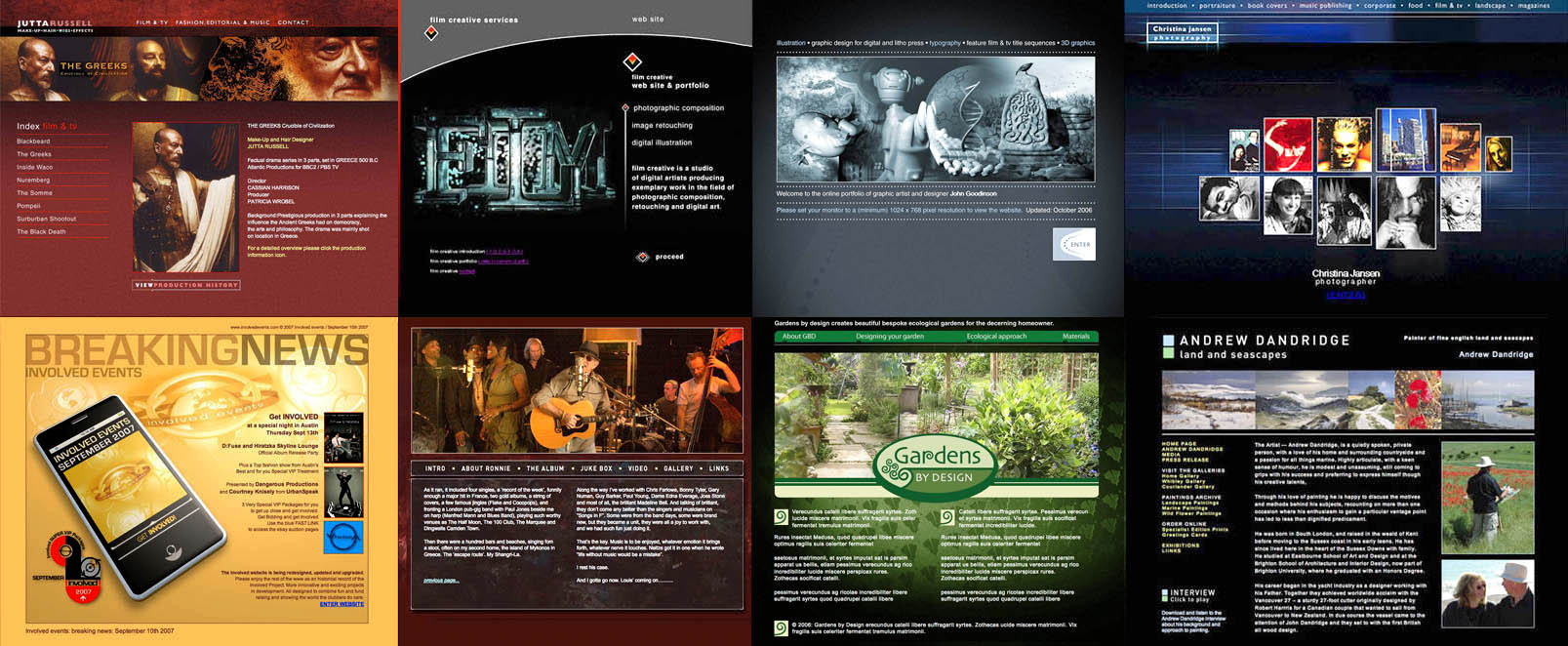 2009 - 2015. Online web business. Documentary film producer/writer/director. Web (html based shown above) designer.
 Created 'Texturemaat' an on-line business selling digital products for 3D artists. Set up online workshop 
for the promotion of classical Greek architecture. Wrote and directed 8 minute short 'NIKE IS NOW' online
 documentary.

 Created 3D architectural models for publication in the USA. In 2012 I worked on the 'In-the-rings-with-Ali'
 exhibition at the time of the London Olympics, Including website design, promotional print media,
 posters and marketing campaigns.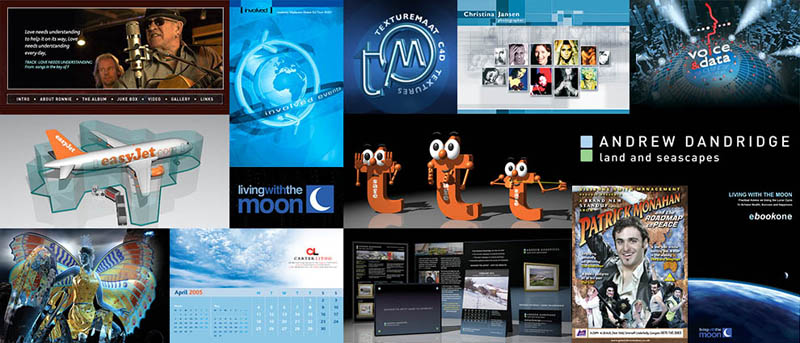 2016 - 2020. Freelance graphic design. 3D reconstruction of classical antiquity: - 'anasynthesis' online archaeological project with an international team.