In the twenty years between 1982 and 2002 I worked as a graphic designer with many of the most respected and creative individuals in the world of feature film production, situated in the heart of UK post production world: Soho, London. My first involvement in a major studio production and my first prestigious title sequence, was Anna Kerenina, this was 'co-created' with fellow graphic artist Henry Cotton, (both of us had formed a studio partnership in 1982 as Hieroglyphics). We were also working in liaison with Peter Govey film opticals and Aerial Image on the production.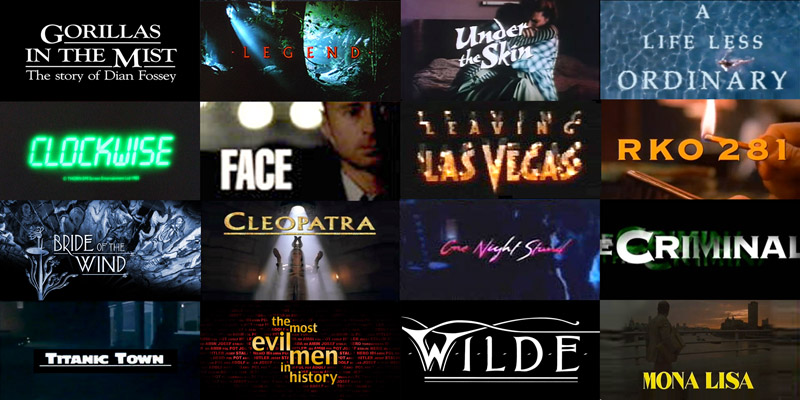 Above: a selection of title sequences from my career in title design.

The film was directed by Simon Langton, who I remember had a bad cold at that time so we took him down the pub for a medicinal whisky. This set a trend throughout the early 1980's.

The film industry then was an incredible 'social experience'. I had previously worked as an art director at a London design agency so I was, to a great extent used to the social environment. However, working in the film industry was a very different life. Nothing since has matched it for the - at times - 'intense relationships' you experienced when you were a part of that wonderful creative 'family' that lived in and around central Soho:- the world of post production.




Above: Mike Figgis's One Night Stand. Hand lettering became my speciality in title design.

People you met in that daily round included, not only the directors and producers, but the cameramen, lab men, sound engineers, colour graders, writers, receptionists, projectionists, editors, animators, post production supervisors and PA's - all part of a team you would meet again and again on different productions. You met in Soho square, or Dean street, Wardour or Greek street.

The experience of working with these companies in optical film effects was a lesson in the art - some would say 'magic' - of film post production. They were at that time, the best visual effects teams operating (this was before digital effects started to dominate). Although each company was an independent business, you were actually part of a large family. An experience very similar to being a military family moving from base to base with different units - but all with the same goal in mind. Happy days.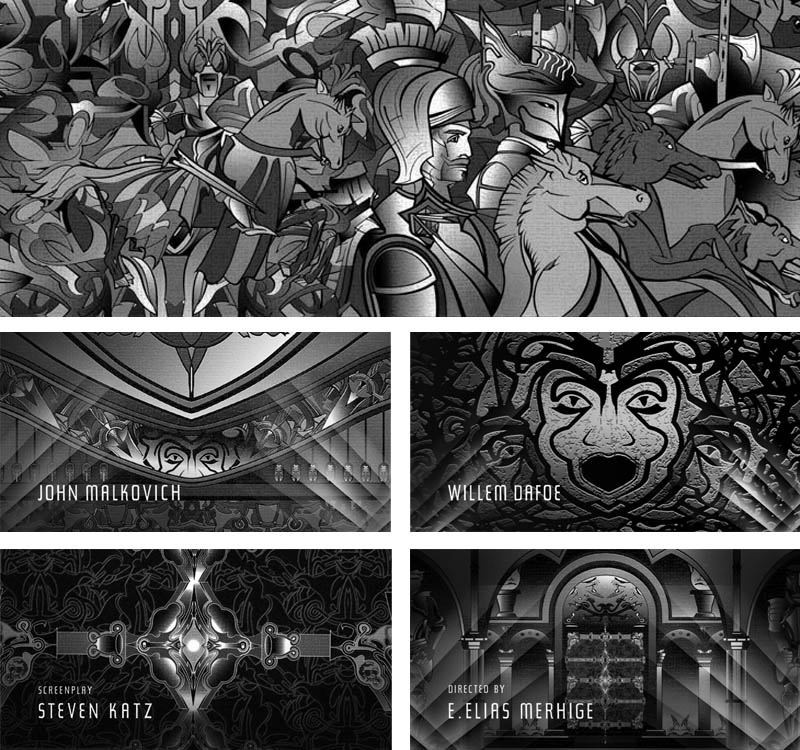 Above: one of a series of many graphic illustrations I created for the feature film: Shadow of the Vampire in 2000.

Epilogue

I left the UK film industry and post production in 2000, although I did continue as a freelance artist working until 2002. My title design work being for channel 5: Most Evil Men, also the feature film BRIDE OF THE WIND, directed by Bruce Beresford.