Gorillas in the mist. Directed by Michael Apted.

Gorillas in the Mist is a 1988 American drama film directed by Michael Apted and starring Sigourney Weaver as naturalist Dian Fossey. I was commissioned by Peter Watson to design the title sequence for Michael Apted. The design was quite economic / optimal - apart from the character of the main title itself. I do remember on the second meeting with the director that he had forgotten our initial briefing beforehand. Such is the intensity of post production! The title sizes were tested out at various scales over the live action until the balance between distraction, from the live footage became a complimentary balance to the opening sequence.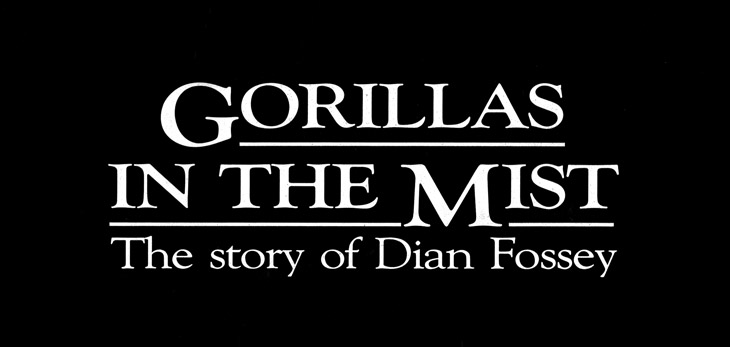 Titles: Peter Watson Associates.