RKO 281: directed by Benjamin Ross

American historical drama. This is the story of Orson Welles signed to direct films for RKO Pictures with a startling amount of creative freedom. Welles decides to make production number 281 a disguised biopic of media tycoon William Randolph Hearst. The rest so they say is history. I had a false start to the title sequence after initial meetings sent me along the lines of 1930's typography and lettering. A complete rethink led to Copperplate Gothic - how relevant to the story of a press baron and the story of the making of Citizen Kane. I also developed concepts for reproducing the animated RKO logo which were dropped along with a series of preliminary styles that were correctly seen a too commercial in stylisation.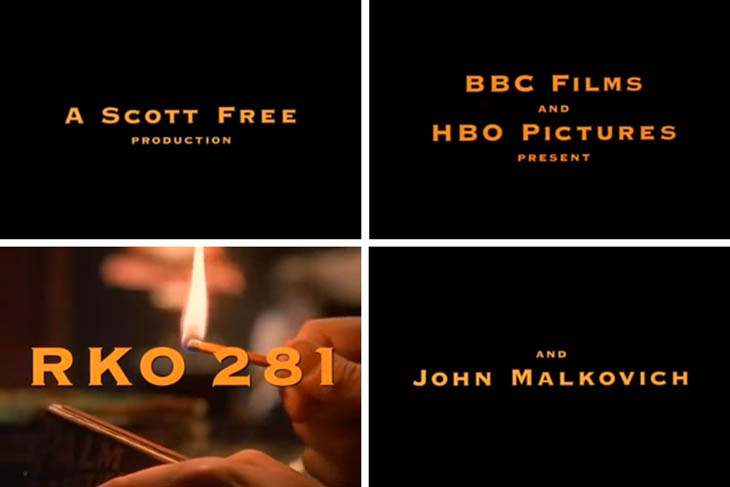 Titles and Opticals: Cine Image Film Opticals.