SID and Nancy: directed by Alex Cox

Sid and Nancy (also known as Sid and Nancy: Love Kills) is a 1986 British film (originally titled Love Kills). It is largely based on the mutually destructive, drug - and sex - filled relationship between Sid Vicious and Nancy Spungen. Visceral, energetic, and often very sad. I thoroughly enjoyed my experience on this production. Alex Cox was a joy to work with and although open to many initial concepts for the main title itself - Alex was thoroughly determined that it would and should be a simple statement of fact.

So out went the fanzine style slashed typography, lipstick smears and scratchy concepts. I must also add at this time I was working with a fellow graphic designer: Marjorie Von Mecklenburg from the Netherlands who contributed concepts, ideas and visuals as well as artwork production on the film. Both of us attended the after party premier in London after a private viewing - which had us both somewhat stunned at the performances of Gary Oldman and Chloe Webb. Sad to say that the cinema on St Martins Lane where we saw the preview is no Longer.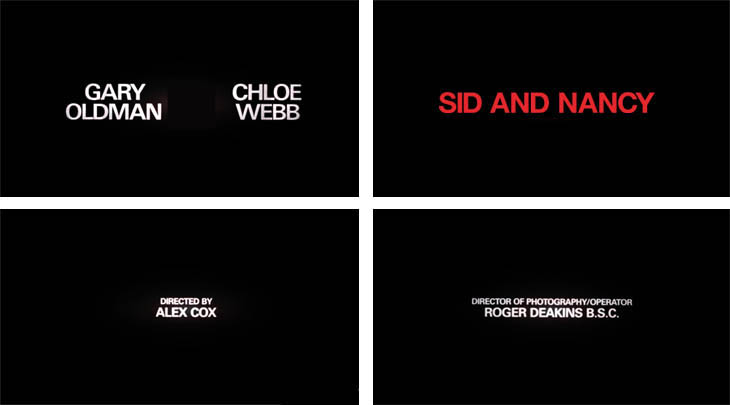 Titles and Opticals: Geoff Axtell Associates.