Face: directed by Antonia Bird

British crime drama directed by Antonia Bird and written by Ronan Bennett. A disparate group including a seasoned criminal join up with an aspiring mobster. This crew pulls off a robbery. However they end up with much less than expected - causing conflict, violence, betrayal, murder. This has one of the best (atmospheric) opening title sequences I had seen - accompanied by a great music track from ex JAM leader Paul Weller - as the camera follows Robert Carlisle late night - very reminiscent of Taxi driver.

Antonia really worked hard to fight for her vision and we had real problems initially with title timings over the soundtrack. This was resolved by paying close attention to the rhythm of the music - to fade up - hold - and fade out each credit.

To give the titles an 'individuality' in the typography the technical credit suffix (ie.:directed by) was close kerned and 'cramped' to harmonise visually with the 'menacing' opening sequence. This is illustrated below - from a selection of the main titles.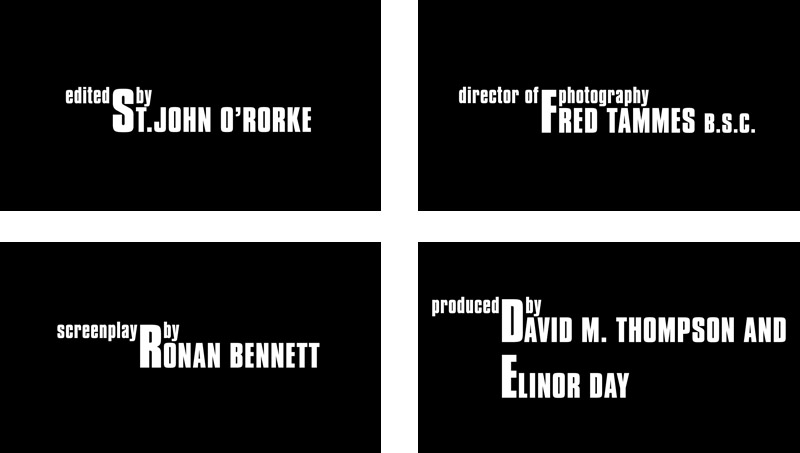 Below: a selection of titles from the main title sequence (Titles and Opticals: Cine Image Film Opticals).