Mona Lisa. Directed by: Neil Jordan. Written by Neil Jordan & David Leland

The actual main title of the film was based on a typeface the director had chosen from a font archive and I recreated the style 'by hand' to produce what is on screen. When I eventually saw film I was very impressed with both Hoskins and Tyson.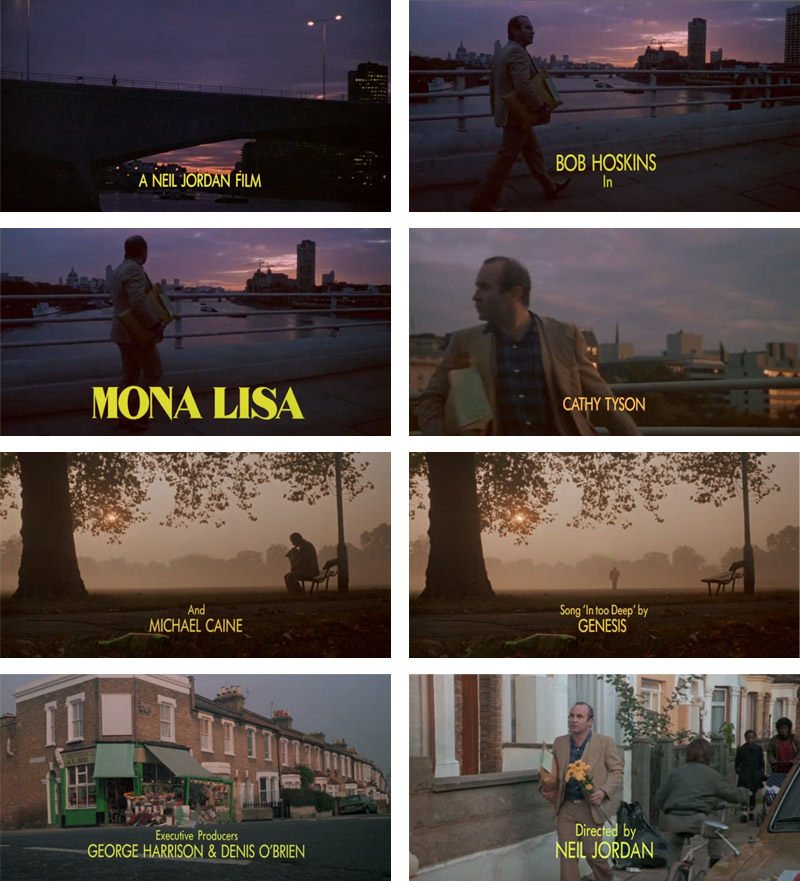 Above: stills selection from the main title sequence.

Mona Lisa was released in 1986. It was a mysterious drama about an ex-con who becomes involved in the dangerous world of a high-class call girl (played by the wonderful Cathy Tyson). The film has scenes very reminiscent of TAXI DRIVER in that the main characters travel around in motor vehicles at night in the capital city.

Geoff Axtell Associates were the optical effects company I worked with on the project.

The film was nominated for multiple awards. Bob Hoskins was nominated an Academy award for his performance. He won a BAFTA award in the UK for Best Actor. My favourite movie of Neil Jordan has to be the Company of Wolves. I would have loved to have designed a title sequence for that.