Titanic Town. directed by: Roger Michell.

Titanic Town is a 1998 film. Ciarán Hinds and Julie Walters play Aidan and Bernie McPhelimy, a mother and father caught in the Northern Ireland Troubles. During the initial meeting with director Roger Michell the chair he was sat on suddenly collapsed - rather a startling prelude to the brief to design the opening credits. The initial concept for the actual main title itself was to slowly pan across the live action. After numerous tests this concept was dropped and the main title appears - unusually at the very end of the long credit sequence. The difficulty with this long sequence was to keep the cast and technical credits from appearing over the faces of the main characters. Once again the main title credits are traditionally optimal, ie: 'straight - no chaser'.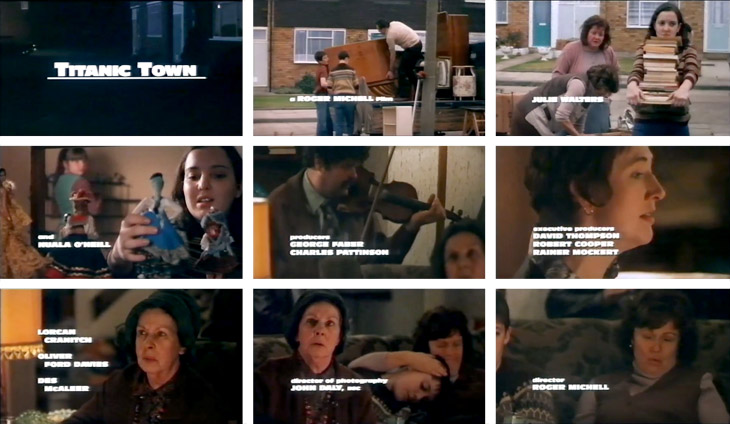 Titles and Opticals: Cine Image Film Opticals.