A life less ordinary: directed by Danny Boyle

A couple of angels, O'Reilly (Holly Hunter) and Jackson (Delroy Lindo), are sent to Earth to make sure that their next supervised love-connection succeeds. The main title is seen from above and ripples through refracted water as Cameron Diaz swims across the screen in her swimming pool. The effect was a clever combination of four master main title cards distorted in photoshop. Then under a rostrum camera the four frames were mixed in various keyframe combinations to provide the illusion that the text was shimmering with the water as it rippled. It was then optically combined with the main footage to finish the effect. Clever and effective thinking was the key to this solution and Danny Boyle had the effect he wanted.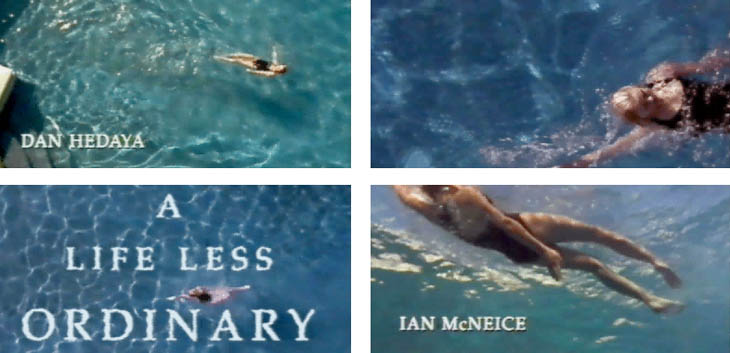 Titles and Opticals: Cine Image Film Opticals.