The Gambler. directed by: Károly Makk.

1997 drama film directed by Károly Makk. Starring Michael Gambon, Jodhi May and Polly Walker. Notable also for the casting of Luise Rainer who had not made a film in fifty-four years prior to her appearance in this film.
The Gambler's main title was a flamboyant hand lettered swash of penmanship which gave me countless variations in balancing each letter until finally the director was happy - as indeed was myself. Sometimes the easiest of ideas is the hardest to achieve and reminded me at the time that however experienced an artist is 'simplicity' can be the hardest to achieve. I thoroughly enjoyed the pre-release viewing. The main title design was also used in the release publicity and premier invitations (shown below).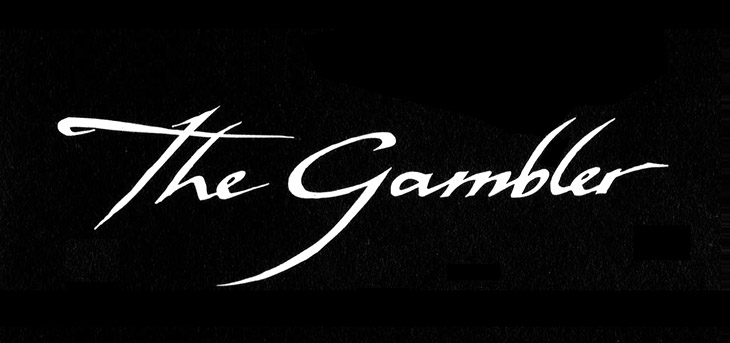 Above: hand lettering for the main title. Below: the cast and crew premiere invite.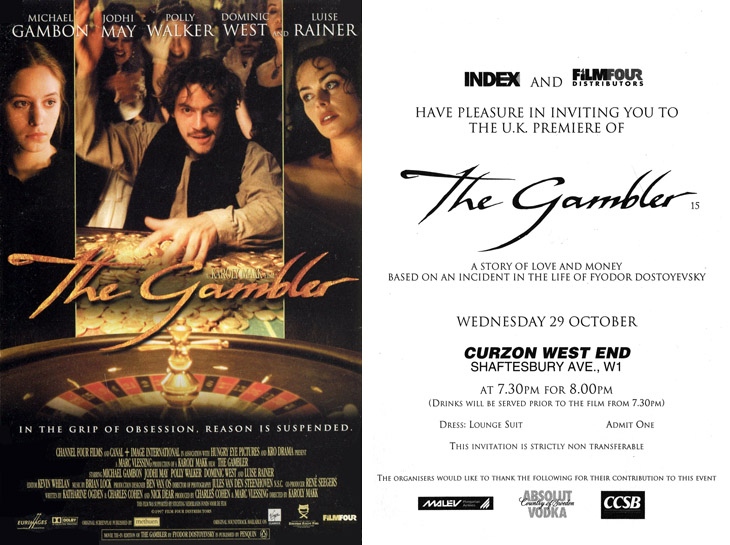 Titles and Opticals: Cine Image Film Opticals.